January 5, 2021
January 5, 2021
This year HarborLight Credit Union has paired up with Love My Credit Union to bring you another savings opportunity. By going through HCU, you can save on filing your taxes with TurboTax. You have to do your taxes anyways, might as well save a little! Click the banner below to get started!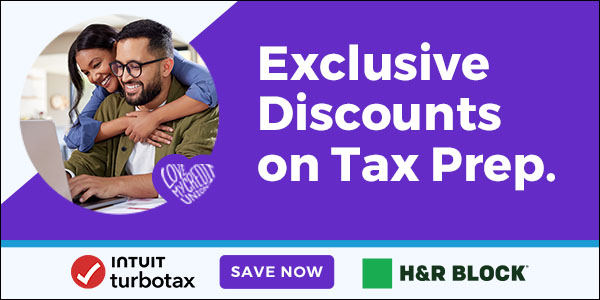 November 12, 2020
Dear HarborLight Credit Union Member,
In order to ensure business continuity and safety standards, we have decided to close the Holton-Whitehall location until further notice. We are happy to assist members at our main office location, located at 2151 Cogswell Drive.
We hope you and your family are safe and healthy during these difficult times. If you have any questions or concerns, give us a call at 231-894-5608.
Sincerely,
The HarborLight Credit Union Family
November 2020
HarborLight Credit Union Will Be Closed Veteran's Day
We will be closed Wednesday, November 11, 2020 for Veteran's Day and will reopen on Thursday, November 12, 2020. We want to take this time to thank all of those who have served and have kept our country safe.
October 2020
Winter is Right Around the Corner! Are You Ready?
Rates as low as 6%*!
Winter can bring with it a lot of unexpected expenses. Sometimes that is when you discover you need a new roof, furnace, or snow tires. Maybe you need help with Christmas gifts or just need an escape from the harsh Michigan winter. That is when we are here to help. Our Life Happens Loan is just that. A loan when you suddenly need a bit more cash. HarborLight Credit Union has the best rate in Muskegon County, so if you need a bit of help this season, come see us.
*Annual Percentage Rate (APR) is the advertised base rate and is subject to credit worthiness. All loans are subject to approval and other restrictions may apply. Offer ends 12/25/2020.
October 2020
See yourself drving a new car?
Rates as low as 2.24%* and no payments for 90 days!
*Annual Percentage Rate (APR) is the advertised base rate and is available for credit scores of 650 and higher. If your score is below 650, we will beat your current rate by 1% with a floor-rate of 2.24%. Loan terms and rates are subject to credit worthiness. All loans are subject to approval and other restrictions may apply. Offer ends 10/31/2020.
October 5, 2020
The Great HarborLight Credit Union Pumpkin Patch!
As fall activities are being canceled due to COVID-19 concerns, HarborLight Credit Union has a fun and safe activity for kids of all ages.
Starting Monday, October 5th through Friday, October 23rd kids can stop by our 2151 Cogswell Dr. location in Whitehall to pick out their pumpkin from our pumpkin patch. When the pumpkin comes back decorated they will be entered into a raffle and we will proudly display the pumpkin on our sidewalk.
Our raffle will be broken out into two age groups and winners will be announced Monday, October 26th. Kids ages 2-12 will be entered to win a Trick or Treat bucket full of candy and toys. Those aged 13-18 will be entered in to win Halloween candy and a Biggby gift card.
Come on out and celebrate the Halloween season in a safe and fun manner!
September 28, 2020
Time to get shredded!
We will be hosting a shredding event on Monday, September 28, 2020. It will be from 4:00 pm - 6:00 pm at our 2151 Cogswell Dr. location. So go through your old files, drawers, closets, and boxes and we will see you there!
There will be a truck that will have locked bins to drop your documents in. It is taken off-site to be shredded. This process meets the same security and privacy standards as the shred on-site process, with less interaction between people.
June 27, 2020
Both lobbies are open!
We are so glad to be able to serve you in the lobby again at both locations!! No appointments necessary.
Remember to wear your mask and practice social distancing to visit us inside either lobby.
Thank you for your patience and understanding as we still navigate the guidance to keep everyone safe. Please know that we are still required to limit the staff to serve you but are committed to provide the great member service you deserve. The drive up will still have the extended services for those who want to use it instead.
June 10, 2020
Lobby appointment information

We are excited to announce that you are now able to make an appointment to visit our Cogswell Dr. lobby.
Appointments will start the week of Monday, June 15th.Please call 231-894-5608 and enter extension 224.
Kimberlie will need to know what the nature of your business is for the appointment. This will help with the
time allotment for scheduling purposes. Please note that appointments will be from 9 am to 4 pm for this first week.
To help ensure the safety of staff and members masks will be required. You will be asked to show your ID and lower your mask for entry purposes. There are plexi-glass shields installed and hand sanitizer available.
All areas will be sanitized after each member has visited. Thank you for your continued patience and understanding

June 9, 2020
Exciting news!!
We are excited to announce the Cogswell Dr. lobby will be opening for appointment only traffic starting June 15th.
Stay tuned for details on how to schedule an appointment and the safety guidelines for visiting us.


May 21, 2020
The NIGHT DROP located in the Cogswell drive thru lane past the ATM will now be open during business hours. You may drop your deposit transactions into the secure drawer (slot), and it will be processed within the hour from 9 am until 5 pm. After 5pm the transactions will be posted the next business day. Thank you for your flexibility during this everchanging time.
May 12, 2020
ANNUAL MEETING POSTPONED
We were scheduled to have our Annual Meeting this Friday, May 15.
Unfortunately, this cannot happen.
We will reschedule this meeting and inform you of the new date once it is safe to do so.
Hopefully, we can reschedule for August.
April 17, 2020