The HarborLight CU Financial Group program is offered through CUNA Brokerage Services, Inc.*, a broker/dealer focused on serving credit union members. CUNA Brokerage Services, Inc. is an affiliate of CUNA Mutual Group. For more information about CUNA Brokerage Services, Inc., please visit cunabrokerage.com.
There are many important financial decisions that must be made throughout someone's life, so HarborLight CU Financial Group help's members with all their financial needs. Whether it's a newly married young couple, parents planning for a child's education, a worker planning for retirement or someone facing an unexpected job change, Financial Professional and HarborLight CU's Financial Advisor James Bird, can help you reach your financial goals.
Work with Someone You Know
Where do you see yourself in 5, 10, or even 20 years? Do your financial plans align with those goals? What if you had access to an experienced financial professional who cared as much about your future as you do? Meet HarborLight Credit Union's Financial Advisor who is here to help our members achieve their financial goals.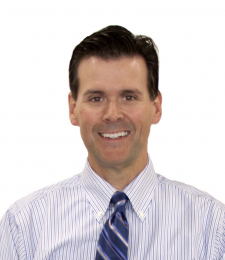 James Bird
Financial Professional
Professional's Bio
BrokerCheck
James Bird can assist you with:
Insurance Planning
Retirement Planning
Estate Conservation
Investment Planning
Business Planning
Education Funding
Whether they are large or small, contact James Bird today to schedule a no-cost, no-obligation appointment to discuss your individual needs.
Helpful Links
*HarborLight CU Financial Group
Financial Professionals are registered representatives of CUNA Brokerage Services, Inc. Representatives are registered, securities sold, advisory services offered through CUNA Brokerage Services, Inc. (CBSI), member FINRA/SIPC, a registered broker/dealer and investment advisor, which is not an affiliate of the credit union. CBSI is under contract with the financial institution to make securities available to members. Not NCUA/NCUSIF/FDIC insured, May Lose Value, No Financial Institution Guarantee. Not a deposit of any financial institution. CUNA Brokerage Services, Inc. is a registered broker/dealer in all fifty States of the United States of America.
FR-2407112.1-0219-0321